Verruca Treatment Glasgow
Treatment options range from topical solutions that you can continue with at home to more advanced clinical options that are carried out by our fully trained podiatrists for optimal results.

 
If you notice any unusual growths anywhere on your body, a professional should always examine it — especially if they appear on your feet. For these specific spots, a podiatrist will be able to diagnose the issue quickly and efficiently.
Most of the unusual lumps that form on feet are verruca's. They are a common foot issue that will affect most people at some point during their lifetime.
Verruca's are known for being difficult to remove, because the virus is so persistent. Although most of the time, verruca's will disappear on their own after two years, sometimes patients want to speed up this process in order to get rid of it or lessen the symptoms. If you're interested in treatments for your verruca, speak with our podiatrist team at La Preme.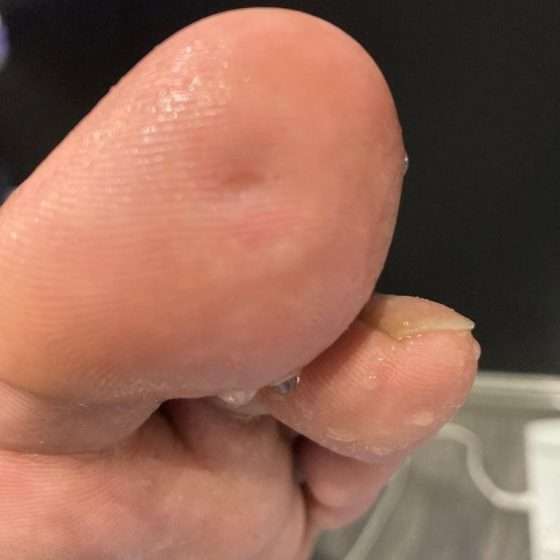 Verruca Treatment at La Preme, Glasgow
At your treatment consultation, your Podiatrist will ask you a series of questions about your verruca. They will discuss the different treatments with you and let you know what they believe would be the best option. The hard skin over the verruca will be reduced, making you more comfortable.
Head on over to our booking page to make your initial appointment. Alternatively, give us a call on 0141 332 0044 and our friendly receptionists will be happy to help.
Verruca Treatment Options
La Preme offers a range of verruca treatment options including:
SWIFT Microwave Therapy
Falknor's needling
Cryotherapy
Verrutop
Find out more about our treatment options below.
Cryotherapy
Cryotherapy is the process of freezing the verruca or wart with liquid nitrogen to cause the lesion to shrink and resolve. This treatment is carried out every few weeks and would be recommended for finger warts or small verrucas.
Falknor's needling
This soft tissue therapy works by creating a controlled inflammatory response, targeting and stimulating the immune system. This will encourage the body's defence system to recognise and destroy the virus.
Verrutop
This is a topical treatment for the removal of verrucas. It contains three different organic acids combined with copper and zinc salts and nitric acid to create a 'nitric zinc complex'. This substance dehydrates, breaks down and weakens the virus.
What is the cost of Cryotherapy?

This form of treatment has a variable cost, therefore prices are available upon request only.

What is the cost of needling?

Up to 3 needling treatments may be required. Each needling appointment will take approximately 1 hour and the check-up appointments will be 20 minutes.

Single treatment for 1 foot =£279. This includes 1 needling treatment and follows up appointments 1 week later and 10 weeks later.

The full package for 1 foot is £689. This includes 3 treatment sessions of needling and includes all the relevant follow up appointments.

Single treatment for both feet is £429. This includes 1 needling treatment and follows up appointments 1 week later and 10 weeks later.

The full package for both feet is £839. This includes 3 treatment sessions of needling and all the relevant follow up appointments.

What is the cost of verrutop?

Up to 6 treatments may be required and recommended every 2 weeks. Each appointment will last approx. 20 minutes.

Your verruca will be reduced with a scalpel to expose the verruca tissue and Verrutop is applied over the area. Surgical Spirit will be provided and must be applied twice daily to the area to dry out the tissues.

Single treatment- £75
3 appointment package- £175
Verrucae are benign lesions that usually appear on the soles of your feet. You may hear them referred to as plantar warts. They are caused by the Human Papilloma Virus (HPV) that also causes common warts and cold sores.  The virus causes an excess amount of keratin production in the top layer of the skin (epidermis). This extra keratin production then forms the rough, hard texture of a verruca.

The virus spreads by direct human to human contact by a shared surface. It can be contracted from other people with verrucae, or from shared surfaces that have come into contact with someone infected with HPV.

No. Verrucas are not dangerous. Verrucae are harmless but can be uncomfortable and painful depending on where on the foot they develop.

Do you offer verruca treatment for children?

We do not offer verruca treatment for children under the age of 10. This is because the treatments can cause discomfort which could be distressing for children. Secondly, there may be some scarring which could be problematic for your child as they get older.

And finally, letting your child's body fight the virus itself is a great way for it to create antibodies. These protect against further episodes of verruca's in the future. Where possible, we would advise no treatment on a child's verruca.  This allows their immune systems to fight the virus naturally.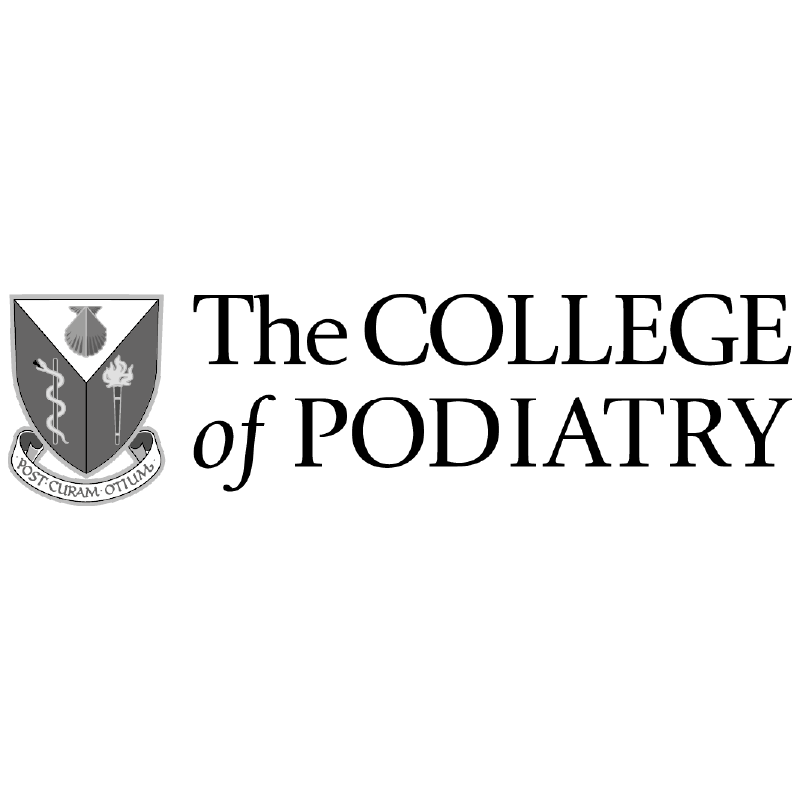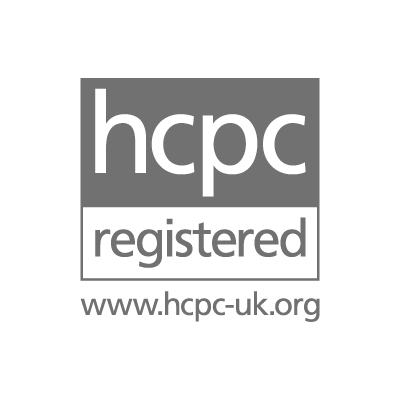 Stay in touch with La Preme
Sign up to receive offers and updates from La Preme Clinic.
By submitting this form, you agree to receive regular marketing communications from La Preme Clinic. We will not share your data with any third parties.